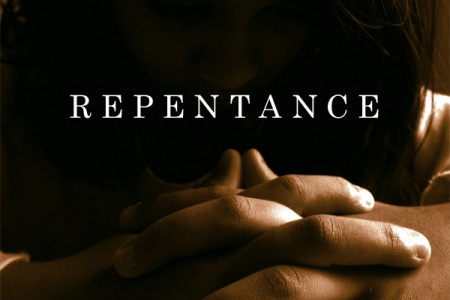 38 Then Peter said to them, "Repent, and let every one of you be baptized in the name of Jesus Christ for the remission of sins; and you shall receive the gift of the Holy Spirit. 39 For the promise is to you and to your children, and to all who are afar off, as many as the Lord our God will call." (Acts 2: 38-39)
Now the reason you must be born again is because Jesus wants to transfer life. If we want to follow Christ we must do what the word of the Lord says, "repent and be baptized." There has to be a turning away from a life of selfishness and rebellion against God's law and at the same time a time to turn to Christ. We cannot save ourselves – only God can save us. Baptism identifies us with Christ and the community of believers. It is a condition of discipleship and a sign of faith.
Then sin says I am going to attack your body, begin to destroy the thing that God created. Fill you full of affliction and disease. That is how sin works. Sin wraps its fingers around your life and hangs on. Sins says I do all of that for one purpose. Sin eventually wants to get a hold of your soul where it can drag you to hell and work destruction on you for all of eternity. That is what sin has set its course to do.
But Peter said, "let me tell you what Jesus has come to do."
Jesus has come to destroy the power of sin on your life. You do not have to live with your mind under continued attack. You don't have to live with your emotions under continual attack. You don't have to live with your body under attack. Jesus said in the book of John:
John 10:10 KJV The thief cometh not, but for to steal, and to kill, and to destroy: I am come that they might have life, and that they might have it more abundantly. This is a word that has resonated with me personally during my weight loss journey. In the area of changing my eating habits. If don't change the way I was eating and caring for His temple then I am going to die. That was one of the last things that I wanted to do, so I had to repent for my emotional eating lifestyle and asked God for help. He said in John 3:30 'He must increase and I must decrease.' I had to learn to turn my frustrations, stresses, worries over to him and crave Him more and not food.
First of all, repentance is asking Him to be the Lord of every area of your life. Secondly repentance is admitting you are a sinner.
Inheritance means that it belonged to somebody else before it belonged to you. You have received something of great value. It is my prayer that after my 40 Day fast that many of my loved ones and new souls will receive this new inheritance and become part of the body of Christ.
Click here for more details on Lisa Bishop.