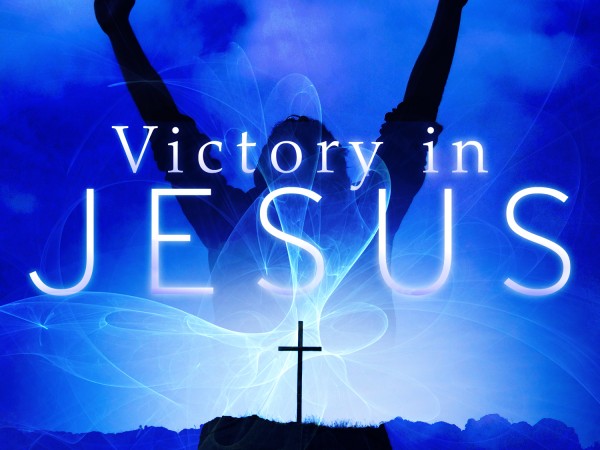 Psalm 20:6 (NIV) Now this I know: The Lord gives victory to his anointed. He answers him from his heavenly sanctuary with the victorious power of his right hand.
I'm claiming the victory in advance. Why? Because I know that I know that God is going to give me that victory. Not only do I know it from the Word, I have lived it in my life before. I have been victorious and I will continue to praise the Lord even when I can't see the victory ahead.
I am in no way suggesting that we simply ask God for things and He just delivers…or does He? After all, the Word says in Psalm 37:4 Delight yourself in the LORD and he will give you the desires of your heart.
Are we truly delighting in the Lord and believing in the victory? Are we doing what we should? Are we building a closer relationship? Sometimes, I think it is easy to see what is our part. If we're praying for an A on a course, we need to study and God will help us through. What do we do in the when the solutions doesn't seem clear? What do we do when we have no idea what to do next?
Living each day with the attitude that the victory is mine makes the day better. Living in defeat has not led me closer to the desires of my heart. Defeat causes stress and separation. God offers relief and connection. I understand that my humanness may cause me to be distracted from God's good. However, I know that I have to gain control and bring my focus back on what the Lord confirms and what He has and will do for me.
One thing to do is to focus more on the Word. We are told in 2 Corinthians 13:5 (NIV) Examine yourselves to see whether you are in the faith; test yourselves. Do you not realize that Christ Jesus is in you—unless, of course, you fail the test?
Faith is crucial in the waiting time before the victory. If we are living without the victory right now, we know what it is to live without it. However, we need to remind ourselves that the victory is come. Sometimes, we may just need to praise the Lord in advance. There are moments, when that is so easy to say and requires effort to do. Those are times to sing the songs of praise and to rely on those who can lift you up. One of my favorite things to do is to listen to some Gospel music to keep me on track. Marvin Sapp's Praise Him in Advance is perfect for those moments. If you need one now, check the video here.
During this Lenten Challenge, we are working on building our relationship with the Lord. We know His Word is true. As we align ourselves to what God wants us to do, we will see the result in our lives. Our lives will be even better than we imagine. This is not because I say so, rather it is in the Word.
Ephesians 3:20 (NIV) Now to him who is able to do immeasurably more than all we ask or imagine, according to his power that is at work within us.